Vinilia Wine Resort: a medieval castle of rare and suggestive beauty Where you can spend a sophisticated vacation.

Vinilia Wine Resort! Your trip to Puglia starts from here. An imposing gate opens and in front of us an image of great magnitude appears: we are in an historical abode at the heart of the earth. In the primitive country among the Murges tarantine and the beaches of the Jonio Sea.
The team of White Box begins the discovery of the Salento. Visiting this entangled location an editorial comes to mind dedicated to a modern princess. Camilla Cavalli, of the agency 2morrow, is the perfect model for us! The looks created by the fashion stylist Manuela Mezzetti dedicated to the next season autumn/winter 2017-2018 are perfect for her. The models styling should blend seemlessly with the mix of soft furnishings and tranquil ambience.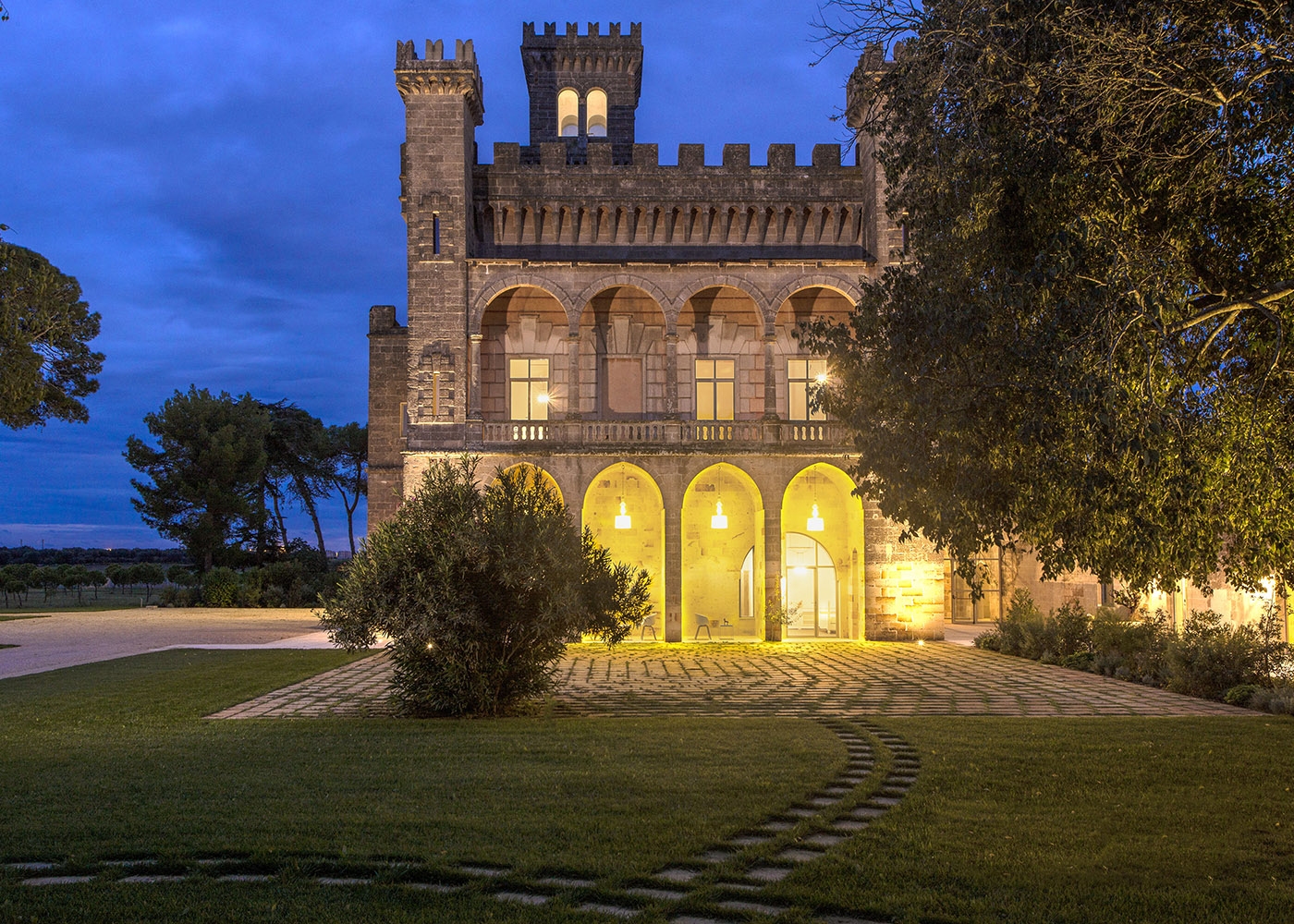 With beautiful and elegant styling, every detail of the castle and grounds shines through in this spectacular environment. This medieval castle, with towers, battlements and monumental design lends itself to a style made of long suits from the principal designers of haute couture. The details contrast perfectly with the splendour of the location.
THE MARVELOUS GARDEN HAS BEEN THE SET OF MANY SHOOTS OF THE PHOTOGRAPHER RICCARDO PASSERINI.
A wash of perfumes and visions that speak about Salento. The beauty of the model is simple and sophisticated at the same time. Our make up artist and hair stylist Alessio Giovannelli has recreated on the face the simplicity and of the touches of light that only the sun of Puglia succeeds in reflecting on the skin of the model. Cammila's hair shimmers in the wave of warm air. She mirrors the fluttering of the leafy branches, attracted by the breeze of the soft Mandurian wind.


Magic lives here. The charme of Vinilia Wine Resort takes our breath away!
History fills the resort. There are echoes of the past. Stories of the vine yards and the majestic vintages. The warm Pugliese sun reminds us of laid back days and effortless enjoyment.
Hospitality is without doubt an element that countersigns this region, always ready to make you feel special and welcomed. Our story will go on through the releases of our editorial in this fantastic place!