Welcome to Miami! Bienvenidos a Miami!
Will Smith sings his song in this way. You will always feel welcome when you reach Miami… you are welcome!
It is a city that makes me feel like I'm at home every time I go there.
For me it feels familiar. Maybe because of the productive times I have been there for work, or the pleasure i have experiened as a tourist! It is always a delight to return here, to rediscover it every time. It always fascinates me! As with all American cities, in continuous evolution, this city always offers something special.
Maybe its the beat of the Caribbean rhythm which washes lyrically around the shores, or for the ocean that cradles you with its warm and crystalline water or the myriad of colors and perfumes that serve as a frame to your day. Perhaps its all of this? This is what has always electrified me and has made Miami a beautiful place to work and to spend free time.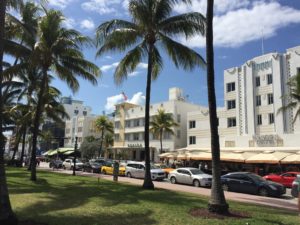 In fact I like to work here because I never have the feeling of stress that I have in Milan or in other cities. In Miami the rhythms are different. The city is awake. I can start work at concievably unsocial hours and Miami is always waiting to challenge me. The vision of the dawn or the sunset on the ocean fill your heart with their colours and your day becomes enlightened!
I LOVE This light!
The light that is found in Miami is spectacular!! Every photo I take is always magical. The light of the sun creates an ambience that makes what is seemingly unattractive sparkle with glamour and fasionable trend! Miami offers not just a slice of American life, but also a spectrum of different cultures; amongst those the flair of the Caribbean and the energy of Latin American.
Recently, it became a place where many Italians have decided to retire. They live well, but it's not Italy, even if many of them feel to have created a bit of Italia on American soil!
The whole life of Miami Beach features around the Art Decó district.
Ocean Drive, Collins Avenue, Washington Avenue, Lincoln Rd are the famous roads of Miami where all people gather for the variety of restaurants, shops, bars and clubs..in short, its an obligatory stop-over for the evening. The warm emerald waters and sandy beaches are a treat for the eyes.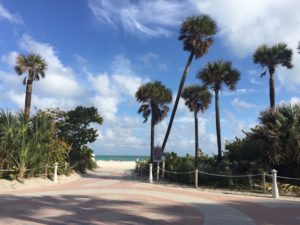 If you decide to go on vacation, it will offer you many possibilities. Hotels, restaurants, places to suit every budget. From the sumptuous villas to the most expensive restaurants in the world, or restaurants with unique character that offer unique and exciting dishes for just a few dollars. Bed and breakfast offered in true tropical style managed by families is also not too expensive. But as in every big city of the world, you always needs to be cautious. Despite the towns administration trying to polish up the city, there are zones where it is advisable to avoid. However, Miami remains a city where you are able to live in safety.
And have you ever been in this amazing city?